Hidden Lake Ratings and Reviews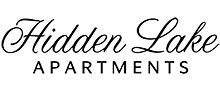 6406 Hidden Lake Loop

,

Fayetteville

,

NC

,

28304




(910) 426-4902




https://www.hiddenlakeapartmentsnc.com

See what other people are saying about our apartments located in Fayetteville! At Hidden Lake Luxury Living, we value all our residents voices, and can't wait for you to see our luxury apartments for yourself. If you have any comments or suggestions, feel free to let us know! We appreciate the feedback, good or bad.
---
I love how I can kayak on the Lake!
A
Altagrace Brown
7/27/2023
Verified Resident
Shaune the maintenance girl is awesome she's the only one who will come when I call for maintenance or something fixed she's a sweet lady and a hard working woman. She's always on time and always by herself doing all the work.
I enjoyed speaking with the leasing office. Arlene was very helpful in explaining the application process. The community was beautiful and the upgrades were absolutely spectacular. I would recommend this place to anyone.
B
Brooke Busick
2/21/2023
Responded to our residential verification request in a timely manor! These days that is so appropriated!!
D
Destiny Boone
11/6/2022
This neighborhood is nice!! I don't live here however I did a cleaning job here and I was so pleased with the environment. Very clean outside areas. And the way the apartments are structured was very nice and beautiful. It's a place I would love to live if I needed to relocate.
I've lived here for 2 years and I'm happily going to renew my lease for a third. The staff are always friendly and willing to help in any way they can. The maintenance guys are stellar and get the issues fixed quickly and without hassle as to how the fixture was broken. They value people's privacy and give lots of notice before having to do regular maintenance or enter the apartment. Also a big shoutout to the property manager Ashley for working with her tenants to get the best rate possible to suit our needs. The gym is awesome, as a "big guy" I'm comfortable in the space and really appreciate not having to pay $35/mo at a local fitness club. The pool is always clean and taken care of, There are other families here so don't expect a quiet day at the spa. The lawn is mowed weekly and the maintenance staff keep the place lookin sharp. The only reason I don't give 5 Stars is because of the mandatory trash service that costs $30/mo without an option to opt-out, sometimes it's convenient but if there is a little rip or it's not fully closed they won't pick it up, and the stray cats will rip it up and you'll have a pile of trash at your front door in the morning. I'm conclusion, this is a pleasant place to live and is far enough away from the iffy parts of town, plus the steel gate at the entrance in addition to the Courtesy Officer on-site who works as a policeman for the city makes this a very safe place to live.
M
Mie'sha Pettit
7/15/2021
it's a nice community. i love the fact that the trash, cable and wifi are included in rent. it's very conveniently placed between the city and different restaurants. the neighborhood is overall very quiet.
Richard with maintenance is absolutely wonderful! He was very prompt, informative and kind.
A
April Balkissoon (A. Trini)
3/6/2021
I've enjoyed living here for the past two years. The office staff and maintenance staff are friendly and professional. I would definitely recommend!
S
Shade Williams
11/17/2020
These are great apartments in a great area. They are a bit older and that brings some issues, but the maintenance and office staff are always friendly and quick to respond to such issues.The office manager Kiera, has been such a great help. She is very professional and kind. She has been, the best office manager H.L. has to offer. I have loved my time here, and will always recommend it to others.
S
Samantha Khan
10/17/2020
C
Cortney Jacobs
9/5/2020
Beautiful community! I have been searching for an apartment for a few months now and I think I found my next home! Not only did I love the apartment lay out but the Staff was very welcoming. When you come tour make sure you Ask for Amy! Amy thank you for helping me find my new home! Can't wait to call Hidden Lake Apartments my new home!!
Really love the pool and gym; apartment is really open and nice
I've lived at hidden lake for two years and have even transferred to a bigger apartment through them. They worked with me every step of the way from beginning to end. I love this place❤️ Reghan and Amy in the office are the absolute sweetest!!
Great place to live, very friendly and well taken care of area!
V
Victoria Walters
9/2/2020
My apartment is huge! The price is fair and the staff are always on top of it. Any time I've had an issue they've immediately solved it. So quiet and secluded without being creepy.
T
Tristen Moorer
8/26/2020
Serene setting and hard working management and maintenance staff.
Great Office Staff and Maintenance Team.
Very nice place to live. The apartments are nice and the lake is gorgeous. Maintenance is always on top of things aswell!
I
indignantBEAR
8/24/2020
Hidden lake is a fantastic middle ground between high quality and affordable apparents. Often times when you find apparents that are affordable they tend to be quite lack luster. But hidden lake sets the standard for high quality and affordability. They have a pool and a guym and are easily accessible and the complex is easy to navigate. In a lot of the apartment complexes around town it is very difficult to find a specific building or apartment if you are not extremely familiar with the layout. At hidden lake you know where you are right when you come in and it's fabulously easy to find where you are going on account of the whole place being one big circle. As far as the actual apparents go, they seem to be well made and have very few problems. And the staff?? Wow. Fantastic. I mean it. Being that I come in contact with the staff of many appartment complexes around town on a regular basis I can conclusively say that the staff at hidden lake are among the absolute best that you can find at any hawthorne apparent complex. All in all I would say that this complex is a solid 8/10 only because of the mosquitoes that you get from the lake that is near by.
S
Scarlett Johnson
8/24/2020
I feel much safer here with the gate than at my last apartment. The staff really helped me find the secret spots in the area to shop and eat. They make you feel important anytime you come in.
Beautiful apartments! The area is so nice/clean and also has great views. Also love that its not far from many attractions. Love it!
This apartment complex is great! The apartments are very spacious and nice.
D
Delilah Charles
8/24/2020
What a lovely staff and place to live! I have thoroughly enjoyed living here thus far. I hope to reside here for years to come. The staff has been simply marvelous! Beautiful community. I love the lake view! Highly recommend.
The gym is finally open! I am so excited to use it since it was closed when I moved in. The pool is great during the hot days. My apartment is quickly becoming home. We plan to stay for as long as we can.
T
Travis Carter
8/21/2020
A beautiful community! Wonderful staff! Kira is the absolute best! Knowledgeable and friendly, responsive and responsible. Couldn't ask for a better staff member. What a wonderful place! Always enjoy visiting friends who are residents and looking forward to one day becoming a part of the community
It's a really great complex with great amenities. It's located centrally for shopping and the neighborhood is quiet and safe. The complex I find to be quiet as well and has a gate for extra security. But my favorite part? Being beside a lake and getting to see that everytime I pull in. Would highly recommend 🙂
Office and maintenance staff are always great to work with! Definitely a great place to consider if your looking for a nice place to live!
Being apart of the Hidden Lake community for almost 2 years has been nothing but wonderful! It is a gated community that is always beautifully maintained and decorated. The office staff are very friendly and attentive, always going above and beyond to make sure the residents are happy! Any maintenance issues are always solved super quickly by the maintenance workers! I enjoy the amenities and the fun activities they have for the residents every now and then! I am a happy resident and is proud to call Hidden Lakes home!
Great apartment community with an amazing staff. Nathan was very professional and helpful making our experience great. Highly recommend living in this community.
H
Ha'ani Edwards
8/7/2020
The staff is always so pleasant and friendly, btw Amy is amazing!
Hidden Lake is a wonderful place to live and call home! The staff is very responsive and are always super friendly. The property is well kept and always clean. They truly take pride in making sure things stay up to date. In addition, I really enjoy all the events. Even during Covid-19 they have managed to keep us all entertained and even provided food trucks.The entire team does a great job and really makes this place feel like home. You can tell they truly care.
Quiet community, great location! Staff is very responsive and helpful. I love it here!!!
Great community and staff
C
Courtney Logue
8/6/2020
Amazing apartments with an amazing staff!
Z
Zachary Tichnelll
8/6/2020
The staff is great! The pool is nice, and they've really worked hard to keep everything running smoothly despite the pandemic. My daughter loves to play at the playground!
Absolutely love the staff! Amy is so wonderful to work with and answered all of my questions and needs. Great living arrangements too. Highly recommend!
H
Haleigh McClure
6/2/2020
Lovely staff, very helpful with all of your questions and concerns. By the beauty of this property it's obvious that they genuinely care about their community and residents! Would give 10 stars if I could.
Great staff, community, and neighbors! Love it!
Such a cute community that truly lives up to its name. It's hidden in a residential community and the nature surrounding the property makes everything feel so tranquil. Love this place!
L
Loretta Hinson
3/18/2020
Wonderful staff. Gorgeous community. Would rent here any day.
Great staff, beautiful community
T
Tamar Townsend
2/20/2020
Great staff, they made all the necessary steps to ensure I was comfortable moving in.
T
Tamar Crawford
2/20/2020
Great staff, they made all the necessary steps to ensure I was comfortable moving in.
This is a great community. The staff is very friendly and accommodating. Thank you all for a great living experience!
I loved to live in this place.
M
Madison Sophia
8/28/2019
Very easy transition and they all helped me out in every way possible.Giving me the best advice and never pushing anything on me at all. It's quiet yet I never feel alone because the complex is active with people at the pool or gym and residents walking their adorable dogs. I've only just moved in but I feel at home already. Safe and private!
We loved living at Hidden Lake. Having the pool, the gym and the dog park at hand was a really nice fetcher.
I lived at Hidden Lake Apartments for 2 years. The apartments themselves were very well taken care of and up to date. When looking for apartments I was genuinely surprised with the quality of the apartments compared to others around town in the same price range. And to include other amenities as well was a real treat. The management team was and is amazing. Bobby and Kira in the office were always great to work with. They answered my questions quickly and if I called the office they contacted me back usually within the same day. I cannot say enough good things about the management team there. Bobby and Kira made my stay there so enjoyable. I would recommend this place to anyone.
L
LaToya McCandies
4/16/2019
Quite neighborhood, tucked off behind a busy street to the average person you would not know the apartments are there. Management team are very helpful and addressed any issue I had in a prompt timeframe. If I come back to the Fayetteville area I will definitely consider this as my first "go-to."
C
Cleveland Mclean
4/13/2019
I have been living at hidden lake for about 2 years now, great place to live. Staff is always great.
Love Hidden Lake Apartments! They truly care about your living experience and take care of any problem very quickly, also beautiful area!
We've been here 3 years. Apartment has spacious rooms. Bathrooms are big as well as closets. Office personnel are friendly and ready to help you. Mantaince is will fix your problem quick. We enjoy being here.
Excellent, understanding and respectful staff. Your requests, queries or work orders are addressed in a speedy manner. They do their utmost best to ensure that residents are comfortable. Quiet, incident free and clean environment.
Very nice and quiet neighborhood. A must visit and consideration of moving when looking for a elegant place to stay.
I've been living here for a minute now and it does feel like home. Very pet friendly community and my dog loves it! Conveniently located, I like it!
B
Brenna Ozment
4/29/2018
Very nice apartments and facilities! Beautiful lake and perfect for families and people who prefer a quiet complex.
V
Veronica guthrie
4/28/2018
I have lived in Hidden Lake apartments for nearly 1 year. Having moved here from another country I couldn't have asked for a more friendly and welcoming complex. All of the staff who work at the reception are polite, helpful and very efficient. Any issue or question that I have had has always been dealt with promptly and to a high standard. The complex is very safe and quiet and fellow residents are extremely friendly and respectful. Having friends who have had very negative experiences in OTHER complexes I can happily say that my first year here has been an extremely pleasant and peaceful one! I will most definitely remain here and recommend Hidden Lake Apartments highly.
S
Sierra Rodriguez
4/26/2018
We love living here it is pretty quiet and very well kept up. The office area is always decorated around a specific holiday and it always looks good. There are community functions that they have throughout the year. The office staff is very friendly.
Nice apartments, great management, excellent service and good price.
During my stay July 2016-July 2017 the staff were always friendly, courteous, and helpful. Maintenance was the best I've had the pleasure of experiencing and very friendly. If I didn't have to PCS I would still be living there. Living here felt like being part of a community. I would recommend this place to my children when they grow up if I could. Lauren and Kadie were god sends
I honestly love living here I had a few issues with a tenant and right away Ms.Kimberly took care of it I honestly love being able to come in the the office and talk to her and with no hesitation every issue is taken care of !!!! Thank you for everything you do Mrs.kimberly and as well Kerstin is awesome !! I love these ladies spirits keep up the great work ladies !! I'll be in to bother you soon again ! Lol
D
Darrean Ziemski
12/17/2016
I love it because the office staff is so nice. Maintenance is quick to respond if I need them and it's just a fun place to live!!
S
Sydney Myers
10/11/2016
Love these apartments! I've always felt safe here, wonderful staff they always say hi and greet me when they see me around. It's a smaller community than most apartments and I love that. It's gated and has valet trash 5 nights a week. Super pet friendly and great neighbors. Plan on living here for a few more years. 👍🏻
D
Delaney Sorensen
8/16/2016
Love this place! My boyfriend and I have lived here a little over a year now. He's currently deployed so I've been on my own but this place makes me feel safe and comfortable. The office staff is beyond wonderful and go out of their way to accommodate you. For example, the exterminator (which is free to residents whenever you want) is coming to my apartment so my cat and I have to be out of it. I have to be in class and didn't know what to do with my cat so they offered to let me leave my cat in a crate in the model apartment until we can go back in. The maintenence staff is also wonderful and fix everything in a timely and courteous manner. The whole complex is quiet and very clean. I would definitely recommend this place.
C
Chenoa Aaserude
5/23/2016
My husband and I have lived here for almost a year and we could not be any happier. They are a pet friendly complex and we have never had any problems with any of the neighbors pets. Lauren and Katy in the office are great. Always very pleasant and helpful. The various events they do every month for the community are great. I love the different craft nights they are doing now. The maintenance team is wonderful. Always very quick to respond and make sure any repairs needed are done in a timely fashion. I also love the valet waist. Who doesn't want their trash to be picked up from their front door 5 nights a week? I am so happy to have found these apartments.
They're quick to respond or fix anything that may be wrong with the apt. Staff is very friendly and not at all intrusive. Its a smaller community which is nice because parking is almost always available. I love living here.
From the calmness of the neighborhood, to the friendly team, I cannot ask for anything more. If I have a problem, they care of me right of way, if I just want to talk, they are there to listen. Love the fact that they are very PET friendly and that my dog can feel comfortable living here.